About us
Advancing our Understanding of Vision and the Brain.
Our key expertise is creating equipment to help scientists investigating the function of the eye and brain.
We supply our equipment all over the world. The majority of our customers are based in universities, in a range of departments including vision, ophthalmology, cognitive neuroscience, experimental psychology and human factors. We design and manufacture our own product range, including visual stimulus generators, specialist displays, display calibration, data acquisition, eye tracking, response devices and vision tests. Part of our range is designed specifically for use in functional imaging environments, while some is for general laboratory use. We work with carefully chosen distributors, and also resell selected products from other manufacturers. Our goal is to provide all our customers with the best possible products, straightforward purchasing and logistics, and high quality local support.
Proven Products
For 25 years, Cambridge Research Systems' unique range of Tools for Vision Science and Functional Imaging has been ubiquitous in laboratories throughout the world, and cited in thousands of papers in fields including vision, ophthalmology, neurophysiology, cognitive neuroscience, experimental psychology and human factors. Our equipment provides the precision and control needed for scientific applications, while remaining practical and affordable.
Candid Advice
As a scientist, you need to know the advantages and limitations of the technology you use. There are no secrets to Cambridge Research Systems' products - just great engineering, which we are happy to explain. We provide key information on this website, but please get in touch with your questions. Email to enquiries@crsltd.com is usually quickest, but feel free to use whatever method of contact you prefer. Post sales technical support and downloads can be accessed using the MyCRS system.
Honest Pricing
We're also open about our pricing. You'll see guide prices in Pounds Sterling next to most items to give an indication how much equipment costs. To see other currencies, or request a formal quotation, please create a MyCRS account. If you are located in Canada, China, Japan, Taiwan or the USA, please feel free to contact our representatives for pricing information in your local currency.
Steven Elliott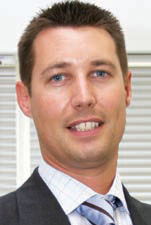 Steve has been the public face of CRS for many years. Steve draws on a wealth of experience and detailed product knowledge to assist customers in selecting equipment and designing systems for their specific experimental needs.
Carol Luscombe
Carol leads both our financial and marketing teams. Carol maintains a corporate culture and flexible organisational framework designed to meet best business practice and foster fast-paced scientific and technical innovation.
Tom Robson
Tom is an imaginative engineer with a deep understanding of the technical challenges facing vision scientists. Tom leads our product development team, with a mission to employ emerging technologies to invent new and original tools to advance our customers' research.
Professor John Robson FRS
John is an eminent vision scientist. His many contributions include psychophysical measurement of the human contrast sensitivity function, neurophysiological investigations into spatial frequency selectivity, and pioneering analytical methods that provide seminal insights into the nature of visual processing. The importance of John's work has been recognised by the Friedenwald award of the Association for Research in Vision and Ophthalmology, and the Tillyer award of the Optical Society of America. John was elected a Fellow of the Royal Society in 2003.
Caterina (Katia) Ripamonti
Katia joined Cambridge Research Systems in March 2014 from University College London, Institute of Ophthalmology, where she retains an Honorary Senior Research Fellowship. She is also an Honorary Research Fellow at Moorfields Eye Hospital. Dr Ripamonti is the author of various papers on human colour vision, spatial and temporal properties of normal and defective vision, and applied aspects of colour science related to human factors, as well as the co-author of the book Computational Colour Science using MATLAB.