BOLDfonic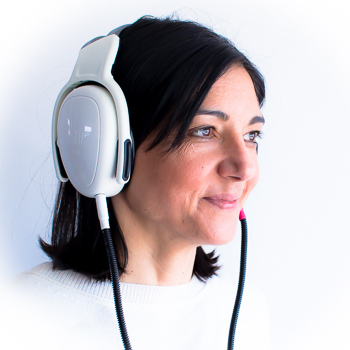 Questions about BOLDfonic?
BOLDfonic delivers high-fidelity acoustic stimuli for fMRI while also attenuating scanner noise. Our electro-dynamic driver technology uses the magnetic field of the MRI scanner to drive the headphone membranes. This results in powerful speakers with an excellent frequency response across a wide dynamic range. A novel USB sound processor with automated synchronous triggering capabilities and a fully–loaded amplifier system provide all the controls you need for rigorous multimodal EEG/fMRI studies.
 M0850 BOLDfonic datasheet
Guide price includes a desktop microphone and speakers, plus one pair of headphones and the earbuds. Many options are available, so please contact us for more details.
Guide Price: £9000
SKU: M850
Amplify your options
BOLDfonic stereo amplifiers are perfectly matched to the filter set and headphones; the design features multiple digital optical inputs to connect different signal sources. They are easy to operate for routine use, yet still offer sufficient flexibility and control of auditory stimuli for fMRI. The amplifier's comprehensive design can drive two headphones, external speakers, and supports an optional noise-cancelling microphone for the participant. It even has a digital I/O interface to support direct integration with the MRI scanner.
| | |
| --- | --- |
| Amplifier Feature | Parameter |
| Number of digital optical inputs | 4 TOSLINK |
| Number of digital optical outputs | 4 TOSLINK |
| Number of headphone outputs | 2 stereo pairs |
| Channel separation (@ full load) | >85dB |
| Loudspeaker channels (stimulus & subject monitor) | 4 |
| Number of mixable channels | 8+2 |
| Built-in frequency generators | 2 |
| Built-in noise generators | 2 |
| Volume range | -120 - +30dB |
| Volume resolution | Arbitrary |
| Spectrum analyser | Yes |
| VU meter | Yes |
| Absolute SPL monitoring | Yes |