BOLDfonic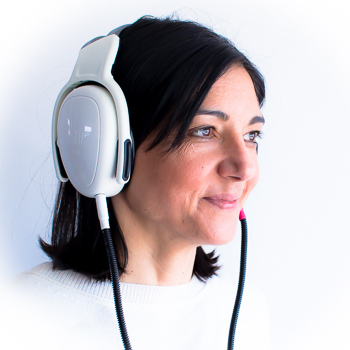 Questions about BOLDfonic?
BOLDfonic delivers high-fidelity acoustic stimuli for fMRI while also attenuating scanner noise. Our electro-dynamic driver technology uses the magnetic field of the MRI scanner to drive the headphone membranes. This results in powerful speakers with an excellent frequency response across a wide dynamic range. A novel USB sound processor with automated synchronous triggering capabilities and a fully–loaded amplifier system provide all the controls you need for rigorous multimodal EEG/fMRI studies.
 M0850 BOLDfonic datasheet
Guide price includes a desktop microphone and speakers, plus one pair of headphones and the earbuds. Many options are available, so please contact us for more details.
Guide Price: £9000
SKU: M850
Synchronous auditory stimuli
Combining local solid-state storage of audio samples with an intelligent USB interface, the AudioFile sound processor makes it simple to synchronously and precisely mark the onset of an audio stream, with all the control you need for rigorous multimodal EEG/fMRI studies. The processor can be used in USB Audio mode, just like a standard USB soundcard, so that you can play any audio source available on the stimulus delivery computer, or as an independent playback device, which allows you to select and play WAV samples stored on the integrated AudioFile SD card.