BOLDfonic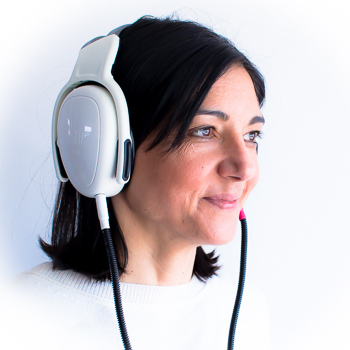 Questions about BOLDfonic?
BOLDfonic delivers high-fidelity acoustic stimuli for fMRI while also attenuating scanner noise. Our electro-dynamic driver technology uses the magnetic field of the MRI scanner to drive the headphone membranes. This results in powerful speakers with an excellent frequency response across a wide dynamic range. A novel USB sound processor with automated synchronous triggering capabilities and a fully–loaded amplifier system provide all the controls you need for rigorous multimodal EEG/fMRI studies.
 M0850 BOLDfonic datasheet
Guide price includes a desktop microphone and speakers, plus one pair of headphones and the earbuds. Many options are available, so please contact us for more details.
Guide Price: £9000
SKU: M850
Bi-directional communication
A compact desktop microphone sited in the console room can be combined with an optional noise-cancelling microphone mounted on the headcoil; this setup provides clear, simultaneous, bi-directional communication between the technologist and participant.