LiveTrack Lightning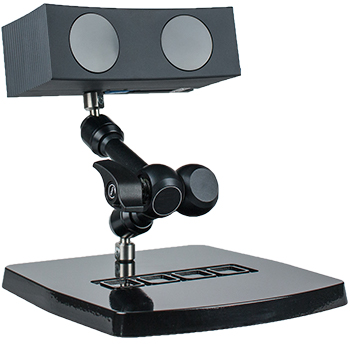 Questions about LiveTrack Lightning?
LiveTrack Lightning delivers accurate, precise estimates of eye rotation, Direction of Gaze coordinates and pupil size. The equipment is ideal for oculomotor research; it is easy and fast to setup and requires minimal calibration. Use it for recording saccade metrics, gaze contingent displays, and monitoring observer behaviour and pupil response during visual psychophysics and cognitive neuroscience experiments.
LiveTrack operates as a standalone system but also neatly integrates with the Display++ Touchscreen LCD monitor, AudioFile stimulus processor, and the other Tools for Vision Science in our range.
M0204 LiveTrack Lightning Datasheet
Guide Price: £10000
SKU: M0204
Performance
Measurement technique: Video. Detects dark pupil and first Purkinje image
Guaranteed sampling frequency: 60 - 500Hz with no dropped frames
Resolution: Down to 0.05°
Accuracy: 0.25° - 0.5°
Horizontal range: 30°
Allowable head movement: ±20mm
Measurement units: Fick, Helmholtz coordinates in degrees, and screen position in mm or pixels. Uncalibrated raw data is also available for your own custom calibration.
Imaging
Camera type: Digital CMOS sensor with integrated IR illumination
Infrared illumination wavelength: 940nm
Video format: USB3; USB UVC is streamed to the host computer for easy alignment of the Lightning unit and real-time feedback of the participant's Direction of Gaze.
Supplied Software
LiveTrack Viewer for camera alignment, Direction of Gaze calibration, pupil size calibration. Supports data logging to file and real-time plots.
Toolbox for MATLAB
C API
Host System Requirements
USB 2 port
Windows 7 64-bit or later, Mac OS X 10.11 or later, 2015 GNU/Linux distribution or later